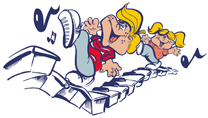 Melodyway Music
Melodyway Krayon Kids :: Pre-school Class
Ages 3 - 4
Learn basic pre-school skills using a new music curriculum
Sing fun and delightful song stories
Feel the beat by dancing, marching and moving to the music
Interact through story plays and dramatizations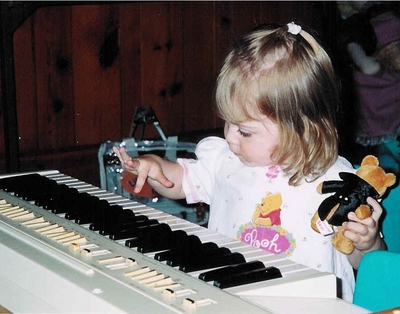 Explore piano keyboard geography while learning Tiny Tunes.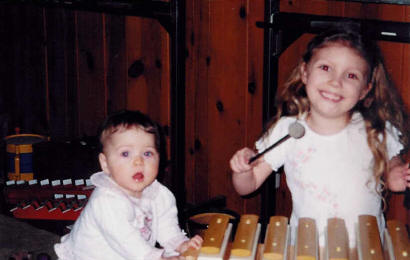 Play rhythm instruments
Melodyway Tiny Tunes
Book One :: Play with Ease On the Keys if you Please
Philosophy
The consensus of opinion is that an educator at the pre-kindergarten through first grade level has particularly important responsibilities. It is at this level that first school impressions and habits are established. At this time most children experience their first group participation and cooperation. Educators in early childhood education lay the foundation for happy school attitudes and cheerful respect for discipline. Above all else, these teachers help very young children discover the satisfaction of accomplishment and the fact that it is fun to learn.
The 3 R's - Relaxation, Release, Response
A first effort is to help children relax so they can release their natural sense of rhythm. A teacher is then in a better position to help children develop a stronger sense of rhythm and timing, leading to better motor co-ordination. This, in turn, leads to poise and self-confidence.