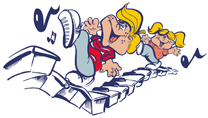 Melodyway Music
Why Melodyway?
The experience of our qualified teachers will get you playing sooner
Certified, university-trained instructor
Music lessons for all ages babies - senior adults
Our specially-designed studios enhance learning
Our efficient and proved techniques maximize results
We are experts in early childhood development
Our locations are safe places to play and learn
Our history: Melodyway began in 1962
We offer recitals twice a year
6 days a week for your busy schedules
Fun and Friendly: You'll look forward to every lesson
About Anita Keffer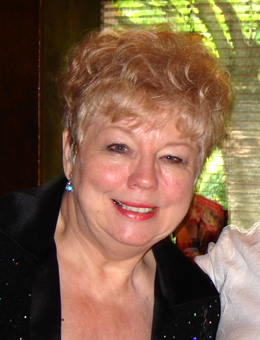 Under the direction of owner/teacher Anita Keffer, Melodyway Music Studios has been bringing the joy of music to all ages since 1962. Anita's specialty is to introduce and teach group piano and keyboard music to any age, through unique, effective and positive group experiences.
Anita has taught a variety of group and private music classes including the Kinder College Preschool programs which use rhythm drawings, song stories and theater dramatization for classroom instruction. At one career point, Anita's music school combined daycare and preschool with private piano and group keyboard activities. The school held classes for 160 students per week and employed up to eight people. Anita's past training includes the Yamaha Music Education System and Harmony Road Music Course. Anita received her college education at Northwest University, in Kirkland Washington, and Bethany University in Santa Cruz California.
Anita has shared her skills with our teachers of the future in the high schools, and through Linfield College with teachers wanting to use music in instruction. She conducted convention seminars for the State of Oregon Music Teacher's Association, was vice president of the McMinnville Teachers' Association, and held positions as a church music director and Christian education administrator. Some of Anita's other interests in include music composition, improvisation, and humor reading with the Gallery Players Theater in McMinnville.
Anita's philosophy is you can enjoy the fun of learning music at any age!